GUKKAS TRADING (DONGGUAN) LTD.


東莞市怡泰貿易有限公司
UNDERSTENCIL WIPING ROLLS

We produce both standard and custom rolls for MPM and DEK, Panasonic, SMT/QUAD, and other printers. We utilize only the highest quality materials available for our STENCLEAN™ understencil wiping rolls, chosen specifically to deliver optimum performance and value for each and every application. Our wiping rolls are made from the finest grade nonwoven synthetic paper. Each rolls is individually shrink wrapped in a protective static dissipative ESD safe film, with superior static control properties, allowing an unlimited shelf life. Whether your requirement is standard or custom, we are the most cost effective stencil wiping choice.
STENCLEAN ULTRA
High absorbency and strong
Exceptionally low lint
Excellent wet strength
High tear strength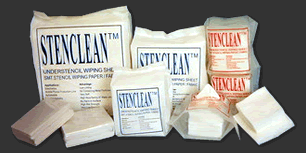 STENCLEAN VACUUM
High absorbency and strong
Exceptionally low lint
Lightweight material for better suction
CUSTOMIZED UNDERSTENCIL WIPING ROLLS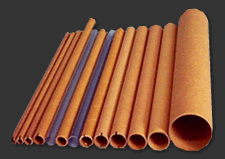 We can follow the customers request to do any paper size fit for your production e.g. width / length / in roll outside diameter / paper core diameter and any sheet size measuremen and concerting / splitting services.
Most companies aren't aware that custom rolls are offered in many sized for all types of applications. For example – if your printing 12" boards, why purchase an 18" roll?? By purchasing the standard roll, you pay for the added material plus the additional cost of discarding the extra contaminated waste. We stock many master rolls and cores of all sized enabling us to manufacture any roll. We can produce a custom roll based on your specifications.
PRODUCT SELECTION GUIDE
The STENCLEAN™ product selection guide is designed to assist you in determining the roll that will fit your machine and match your cleaning process - vacuum or regular.